HYIPs with SSL with extended validation
Investment plans: 560% - 16000% after 20 - 160 business days; 2.1% - 3.5% daily for 20 - 55 days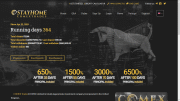 Status: PAYING
Our deposit: $200.00
Payout ratio: 351%
Lifetime: 444 days
Last paid: Jul 9th, 2020
Minimal spend: $10
Referral bonus: 5%, 2%, 1%
Withdrawal: Manual
Principal return: Yes, after expiration
Interest charge: Calendar days
COMEX Trades (COMEX Limited) is totally legal private investment company incorporated in the United Kingdom. COMEX Trades offers its clients a profitable investment opportunity in trading futures in the commodity market, the stock market and the foreign exchange market as well as in a relatively young cryptocurrency market. Namely operations in the volatile cryptoc...
Investment plans: 1% - 1.5% - 2% daily for lifetime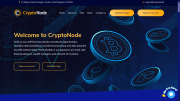 Status: WAITING
Our deposit: $50.00
Payout ratio: 0%
Lifetime: 133 days
Last paid: No payouts yet
Minimal spend: $25
Referral bonus: 4%, 2%, 1%
Withdrawal: Manual
Principal return: Included in earnings
Interest charge: Calendar days
CryptoNode LTD is United Kingdom registered company, (Company Number: 12057659, 10 Melbury Road, Kensington, London, United Kingdom, W14 8LW),we are an 24/7 crypto-currency trading platform that works automatically, and it has been registered in the UK company, we offer a no-experience trading method to help you remove unnecessary risks. Over the past five years, o...