HYIPs which accept NixMoney
Investment plans: 0.5% - 3% daily for 500 - 90 business days | 6% - 20% daily for 35 - 10 business days | 1000% after 70 days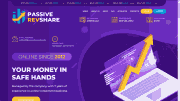 Status: PAYING
Our investment: $165.00
Payout ratio: 25%
Lifetime: 73 days
Last paid: Aug 23rd, 2019
Minimal spend: $10
Referral bonus: ?-20%
Withdrawal: Instant
Principal return: Yes, after expiration
Interest charge: Working days
Description: PASSIVE REVENUE SHARE LTD IS ONLINE SINCE 2012 NOW YOUR MONEY IN SAFE HANDS Managed by the company with 7 years of experience in online investment business. Passive Revenue Share Ltd is a reliable Company with a flawless reputation that works in the sphere of Forex trading and involved in the financial activity on the London Stock Exchange. Our online platform allows investors to make deposits and receive dividends from trading currencies on the Forex market and ...
Investment plans: 0.5% - 1% daily for 300 business days | 105% - 115% after 3 business days | 800% - 1000% after 60 business days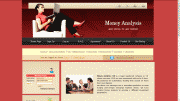 Status: PAYING
Our investment: $30.00
Payout ratio: 8%
Lifetime: 27 days
Last paid: Aug 22nd, 2019
Minimal spend: $10
Referral bonus: 6%, 15%
Withdrawal: Manual
Principal return: Included in earnings
Interest charge: Working days
Description: Money Analysis LTD is a legal registered company in UK where you earn 115% on your investment with us for 3 business days. We love what we do as innovation professionals. We continuously research and integrate effective trading patterns. Our innovative approaches have attracted to us a number of top traders who demonstrate excellent long term performance. We also monitor the growing market of cryptocurrency, the list of the currencies used in work constantly ext...