HYIPs which accept PayPal
Investment plans: 0.13% daily for 3 years...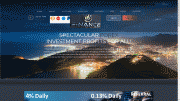 Status: PAYING
Our deposit: $100.00
Payout ratio: 2%
Lifetime: 19 days
Last paid: Dec 8th, 2019
Minimal spend: $20
Referral bonus: 10%*
Withdrawal: Instant
Principal return: Included in earnings
Interest charge: Calendar days
Description: The main activity of our company is the trade of cryptocurrency, forex, crowdfunding. It should be noted that our traders know the basics of Forex trading on a professional level and since the basis of the instruments and the principle of setting cryptocurrency trading objectives are put in the same way as the Forex market, it is not a problem for our traders to make a profit by exchanging with a cryptocurrency. We have successfully engaged in commercial activiti...
Investment plans: 1% after 24 hours...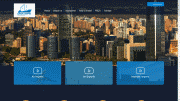 Status: PAYING
Our deposit: $30.00
Payout ratio: 1%
Lifetime: 2 days
Last paid: Dec 10th, 2019
Minimal spend: $10
Referral bonus: 30%
Withdrawal: Manual
Principal return: Yes, after expiration
Interest charge: Working days
Description: Hello! We are Europe Shipping. We are a benchmark for international cargo transportation. We give room for financial investment opportunity where by you let your money work for you why you sit and enjoy the mutual benefits, instead of saving them up in the bank is better you invest to make more profit for the future. We have 23 years' experience, over 5000 employees, 39 own offices in 11 countries and a network of representatives on five continents, which means w...