HYIPs which accept PayPal
Investment plans: 0.5% - 3% daily for 500 - 90 business days | 6% - 20% daily for 35 - 10 business days | 1000% after 70 days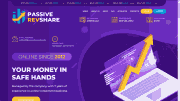 Status: PAYING
Our investment: $165.00
Payout ratio: 47%
Lifetime: 131 days
Last paid: Oct 19th, 2019
Minimal spend: $10
Referral bonus: 5%
Withdrawal: Instant
Principal return: Yes, after expiration
Interest charge: Working days
Description: PASSIVE REVENUE SHARE LTD IS ONLINE SINCE 2012 NOW YOUR MONEY IN SAFE HANDS Managed by the company with 7 years of experience in online investment business. Passive Revenue Share Ltd is a reliable Company with a flawless reputation that works in the sphere of Forex trading and involved in the financial activity on the London Stock Exchange. Our online platform allows investors to make deposits and receive dividends from trading currencies on the Forex market and ...
Investment plans: 0.77% - 1.90% daily for 365 - 30 working days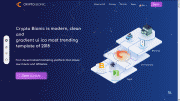 Status: PAYING
Our investment: $65.00
Payout ratio: 68%
Lifetime: 127 days
Last paid: Oct 18th, 2019
Minimal spend: $10
Referral bonus: 5%
Withdrawal: Manual
Principal return: Yes, after expiration
Interest charge: Working days
Description: We built a platform for The crypto trading Industry. Cryptocurrency exchanges or digital currency exchanges (DCE) are businesses that allow customers to trade cryptocurrencies or digital currencies for other assets. Creators of digital currencies are often independent of the DCEs that trade the currency.[6] In one type of system, digital currency providers (DCP), are businesses that keep and administer accounts.
Investment plans: up to 3% daily for 365 days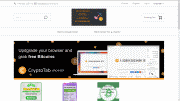 Status: PAYING
Our investment: $30.00
Payout ratio: 10%
Lifetime: 44 days
Last paid: Oct 16th, 2019
Minimal spend: $2.9
Referral bonus: No bonus
Withdrawal: Automatic
Principal return: Included in earnings
Interest charge: Calendar days
Description: Register and you will receive 100GH / s FREE We are the only cloud mine that apart from benefits for clients, we also pay help to charities. We pay out in cash, by bank transfer or in btc. Min. Withdrawals are $ 0.65 bank, $ 1 perfectmoney, 0.0002 BTC. Income from $0,0277 per 100GH/s per day