HYIPs with Licensed Blitz script
Investment plans: 7% - 25% weekly for 1 - 12 months

Status: PAYING
Our deposit: $100.00
Payout ratio: 77%
Lifetime: 79 days
Last paid: Mar 2nd, 2021
Minimal spend: $10
Referral bonus: 8%,4%,3%,2%
Withdrawal: Instant
Principal return: Yes, after expiration
Interest charge: Calendar days
Bitcoin Investments is an international online digital currency exchange service (Cryptocurrency exchange). Dozens of cryptocurrencies are exchanged both among themselves and for fiat money. And also a group of traders accepts trust management with weekly payments of interest from the transaction. 1) A TRADER FROM AMERICA Scott Forest accepts funds from $ 10 for a ...
Investment plans: 1% - 60% weekly termless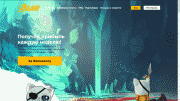 Status: PAYING
Our deposit: $50.00
Payout ratio: 107%
Lifetime: 625 days
Last paid: Feb 27th, 2021
Minimal spend: $10
Referral bonus: 6%, 2%, 2%*
Withdrawal: Manual
Principal return: Yes, after expiration
Interest charge: Calendar days
Asgard Bet - Инвестиции и прогнозы на спорт! — this is a well organized system aimed at creating a passive source of income in the gaming business. A long time dream to boost their main income or to obtain additional profits? Then join the team Asgard Bet - Инвестиции и прогнозы на спорт! and invest with us!