HYIPs which accept ePayCore
Investment plans: 1% daily for 10 days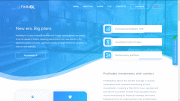 Status: PAYING
Our deposit: $100.00
Payout ratio: 61%
Lifetime: 19 days
Last paid: Jan 25th, 2021
Minimal spend: $10
Referral bonus: 8%, 1%, 1%
Withdrawal: Manual
Principal return: Yes, after expiration
Interest charge: Calendar days
Investing in Crypto Finnex® portfolios of Crypto assets allows our clients to be far ahead of others, receiving real income from new trends in the world of cryptocurrencies, significant events of large blockchain projects, as well as new startups. The company aims to provide comfortable conditions for retail investment, taking into account current trends. Therefore...
Investment plans: 1% - 2% daily for 130 days...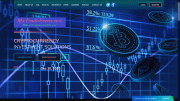 Status: PAYING
Our deposit: $50.00
Payout ratio: 18%
Lifetime: 28 days
Last paid: Jan 26th, 2021
Minimal spend: $10
Referral bonus: 3%, 1%
Withdrawal: Manual
Principal return: Included in earnings
Interest charge: Working days
Our project was born due to the acquaintance of bitcoin enthusiasts until a few years ago. And in November 2018, we registered legally. We have been through it all: cryptocurrency's glory days, the down-lows, the roller coaster spikes, the cliff drops and many other things. But these ordeals have made us some of the strongest-willed holders in the volatile arena of...