HYIPs with Licensed H-Script
Investment plans: 0.8% daily for 50 days | 1% daily for 45 days | 65% after 50 days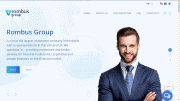 Status: PAYING
Our investment: $165.00
Payout ratio: 72%
Lifetime: 100 days
Last paid: Aug 23rd, 2019
Minimal spend: $10
Referral bonus: 5%
Withdrawal: Manual
Principal return: Yes, after expiration
Interest charge: Calendar days
Description: Rombus Group company counts down their history since 1972 and nowadays it has global coverage, working in Europe, Asia and America countries. Our specialists have developed a unique structure of work to achieve maximum efficiency of capital management: from investments in the russian and international markets to exchange transactions and individual financial solutions. We invest in the energy market, choosing the most perspective sectors and projects, we invest i...
Investment plans: 4% daily for 38 days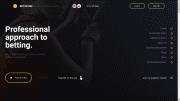 Status: PAYING
Our investment: $30.00
Payout ratio: 97%
Lifetime: 78 days
Last paid: Aug 23rd, 2019
Minimal spend: $10
Referral bonus: 8%
Withdrawal: Instant
Principal return: Included in earnings
Interest charge: Working days
Description: Bets4you LTD is a British company that places bets not just for fun, but for getting profit from this kind of activity. Lately, the professional betting becomes more popular and bets on the outcome of sporting events cannot impress anybody. The most part of betters place stakes just for fun, under the influence of adrenaline or to take the chance. But we have markedly different approach to betting. Bets4you LTD gathered the experienced team of professionals, who ...