HYIPs which accept QIWI
Investment plans: 0.7% - 1% daily for 200 - 360 days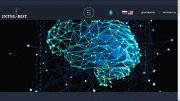 Status: PAYING
Our deposit: $65.00
Payout ratio: 178%
Lifetime: 393 days
Last paid: Mar 29th, 2020
Minimal spend: $10
Referral bonus: 8%
Withdrawal: Manual
Principal return: Included in earnings
Interest charge: Calendar days
Description (machine translation): Intel-Bot - Investing in the Future! High technologies with incredible speed are being introduced into all spheres of human life. The fact that recently seemed impossible - already surrounds us! The future is near! The time has come to discover the incredible possibilities of artificial intelligence in the field of investment. Intel-Bot - a modern tool for generating income, the latest development of the financial sector. He is able to analyze ALL investment info...
Investment plans: 2% - 4.5% daily for 1 - 365 days (earnings available after deposit expiration)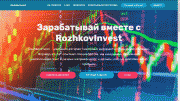 Status: PAYING
Our deposit: $50.00
Payout ratio: 5%
Lifetime: 21 days
Last paid: Mar 24th, 2020
Minimal spend: 100 RUB
Referral bonus: 5%
Withdrawal: Manual
Principal return: Yes, after expiration
Interest charge: Calendar days
Description (machine translation): Our company has been operating in the field of trust management since 2017. We trade in the stock and cryptocurrency markets. Our "trick" is the independent training of traders by more experienced mentors. Thanks to this, we are constantly moving forward and exploring new horizons. It is allowed to withdraw at least 500 rubles.