HYIPs which accept QIWI
Investment plans: 0.7% - 1% daily for 200 - 360 days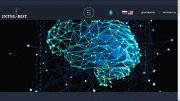 Status: PAYING
Our deposit: $100.00
Payout ratio: 120%
Lifetime: 459 days
Last paid: Jun 4th, 2020
Minimal spend: $10
Referral bonus: 8%
Withdrawal: Manual
Principal return: Included in earnings
Interest charge: Calendar days
Intel-Bot - Investing in the Future! High technologies with incredible speed are being introduced into all spheres of human life. The fact that recently seemed impossible - already surrounds us! The future is near! The time has come to discover the incredible possibilities of artificial intelligence in the field of investment. Intel-Bot - a modern tool for generati...
Investment plans: 33% - 38% monthly (hourly accruals)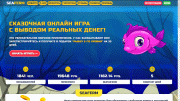 Status: PAYING
Our deposit: $50.00
Payout ratio: 45%
Lifetime: 55 days
Last paid: Jun 4th, 2020
Minimal spend: 50 RUB
Referral bonus: 7%, 3%, 2%
Withdrawal: Instant
Principal return: Included in earnings
Interest charge: Calendar days
This is a modern economic game that allows you to not only have fun, but also to earn real money. Becoming a user of our wonderful game project, you can pump your finances, for this you need to - buy fish, which will start to make a profit, and exchange for a balance of withdrawal. And also advertise your links on our website, or watch surfing. On our project, ever...