Stroitely HYIP Details
Investment plans: 10% - 24% в месяц (начисления почасово)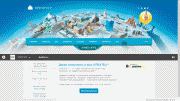 Status: NOT PAYING
Our deposit: $65.00
Payout ratio: 3%
Worked: 64 days
Monitored: 21 days
Minimal spend: 250 RUB
Referral bonus: 10%*
Withdrawal: Manual
Principal return: Included in earnings
Interest charge: Working days
Maximal spend: 50,000 RUB
Last paid: Nov 9th, 2019
Our rating:





Users voting: No votes
Support: -
Description (machine translation):
STROITELY is a new economic online game with the possibility of making real money! Rent construction equipment and make a profit every hour. Withdraw earned money or buy more equipment - and get even more profit! Play with friends and get 10% of their purchases.
Payment systems:

Payeer
Hyip features:

Strong DDoS protection |

SSL encryption |

Unique design |

Unique script |

Online chat
HYIP forums: Coming soon
More information:

InvestorsStartPage |

H-metrics |

AllHYIPMonitors |

AllHyipMon |

HyipMonitors24 |

AllHyipData |

Earnupdates |

Whois Info |

Who.is |

Alexa Rank